While Hog Roast Isley Walton is famous for hog roasts (so much so that it's a part of our name!) we're also known for offering a great deal of choice and variety too, so regardless of the type of menu you're planning for your next special occasion, we have something that you and your guests will devour with absolute relish. If you fancy a spit roast instead of a hog roast (or indeed as well as one), we can cook your favourite meat low and slow for hours on end, like free-range turkeys or chickens, a whole English lamb or beef sirloin, or if you need a meat-free main, we have all kinds of scrumptious offerings for vegans, vegetarians and flexitarians.
In addition, we can serve up a menu of multiple courses, and you can choose from various canapés, starters, sides, and puddings, and we also have our own standalone menus on offer in case you'd like to make things even easier. With our Southern Slow Roast, Loaded Fries, Alfresco or Traditional Barbecue, Hog Roast Isley Walton can impress with something a little bit different that your guests may not be expecting, and this blog is all about the latter.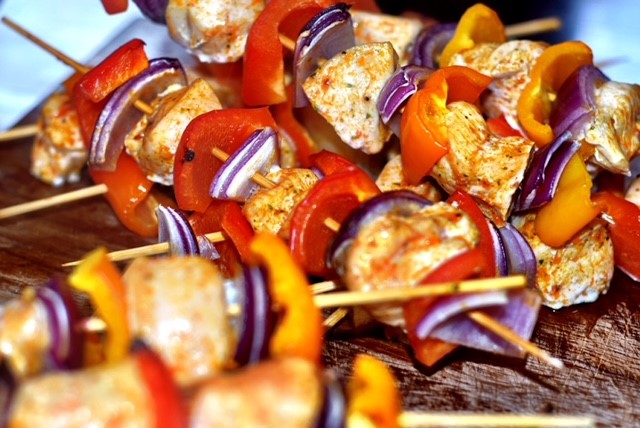 Our Traditional Barbecue is not only full of grilled meats, as you'd expect, but also several sides, so there will be plenty of food for everyone. In terms of meat, we cook handmade burgers and gourmet sausages (our burgers are 100% British beef and our sausages are our chef's own recipe), as well as marinated spare ribs and chicken kebabs, while our sides include our own homemade coleslaw, a Greek salad that's full of feta cheese, plum tomatoes, cucumber and olives, and freshly-cooked chips or sweet potato fries – and if you can't make up your mind about which, we can serve a combination of both.
We also have vegan and vegetarian options with this menu – our vegan pulled jackfruit buns with slaw and vegetarian skewers with halloumi and veg – and if you need other diets catering, just let us know. For this amazing menu or something completely different, get in touch with Hog Roast Isley Walton today.