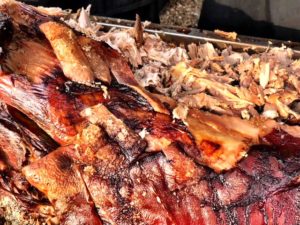 Birstall is located 3 miles from Leicester and the village is symbolised by a cedar tree, with the original one standing on the old Roman road. As well as being in close proximity to the Grand Union Canal, Birstall also  has a country park containing a substantial network of man made lakes. This is a popular place for birdwatching, fishing, swimming and water sports, and also has some unique statutes on some of its lakes, including Shakespeare's King Leah and a woolly mammoth.
If you enjoy getting out and about in Birstall and would love nothing more than hosting your special occasion in one of your favourite outdoor spots, whilst also benefiting from some great, freshly prepared food, Hog Roast Birstall are the catering company you have been looking for.
Great Food For All Occasions
Here at Hog Roast Birstall, we pride ourselves on our ability to produce superior standard food for any occasion, all of which we are able to prepare from scratch in any indoor venue or outdoor space anywhere in Birstall using the highest quality-locally-sourced produce.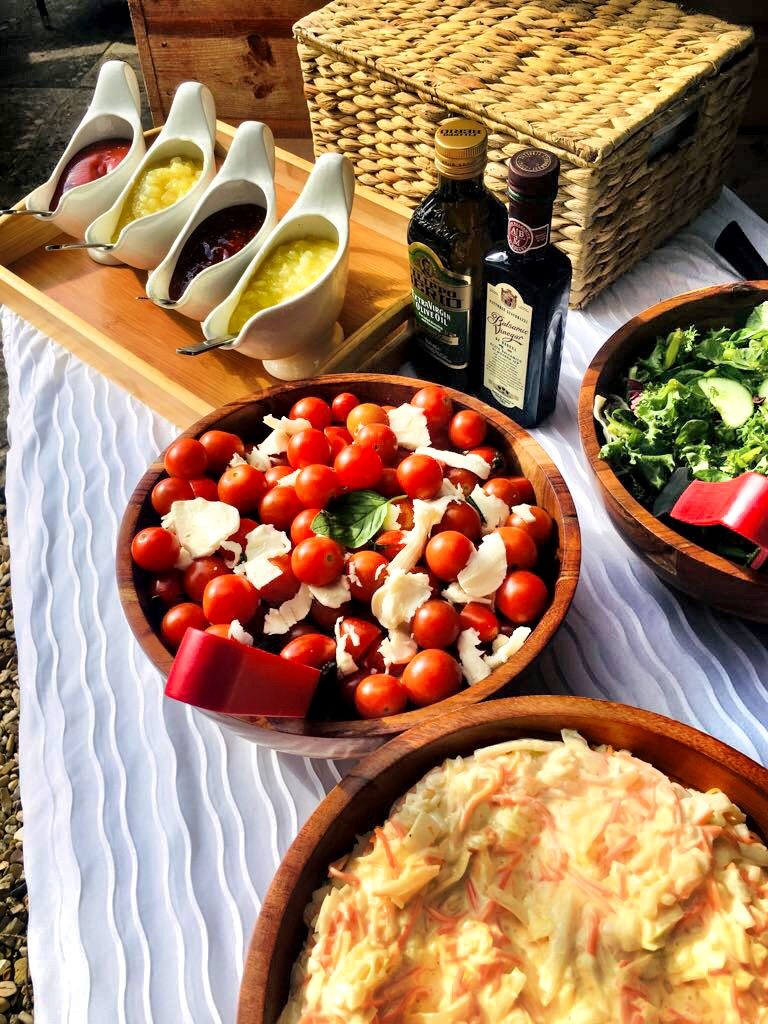 Thanks to our versatile approach and extensive experience, we are also able to cater for any type of event in the area, from family parties, to corporate events, wedding receptions and local festivals. We spend a great deal of time planning our menus to ensure we cater for all tastes and diets, which is why we offer an extensive range of themed and seasonal menus, alternative slow-roast meats, vegetarian dishes, gluten-free substitutes and an ample choice of starters, sides and desserts, as well as handcrafted canapés for an added touch of sophistication for events that are more formal in nature.
If you do require a more traditional 3 course meal, rather than a buffet-style service, we can also have our own highly experienced events staff on hand throughout the day to provide full table service, greet your guests with a delicious platter of canapés and take excellent care of everyone from start to finish.
With our high quality food that is freshly prepared in the location of your choice , and attentive, well-organised service that gels seamlessly with the style of your special occasion, the Hog Roast Birstall team have the expertise and flexibility to meet your needs on every level.