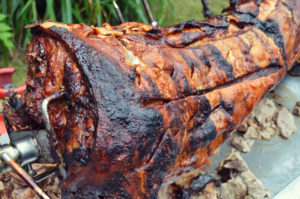 Hog Roast Burntwood is one of the leading catering companies in the UK and we're here to give you an experience you'll never forget with our first-class hog roasts. Our traditional hog roast catering in the West Midlands town has become renowned for its delectable taste and texture; meaning we have secured a loyal customer base who use us time and time again. Now, we can't wait to show you what we're made of. So, if you're in need of a professional and reputable caterer to take care of the food for your event, look no further us.
Hog Roast Burntwood work at a variety of events including private parties, weddings, corporate functions and everything in between. We're always more than happy to attend any event that is asked of us – and we're always eager to get a feel of your vision so we can make your function extra special. We're so proud to provide the highest quality hog roasts in the whole of England – and no job is too big or too small for us. Whether you're inviting over 500 people to a business function, or just a few friends in the back garden to celebrate, we'll always be more than willing to provide great food for you and your guests.
Alongside Hog Roast, We Serve All Types Of Meat – And Meat-Free Dishes!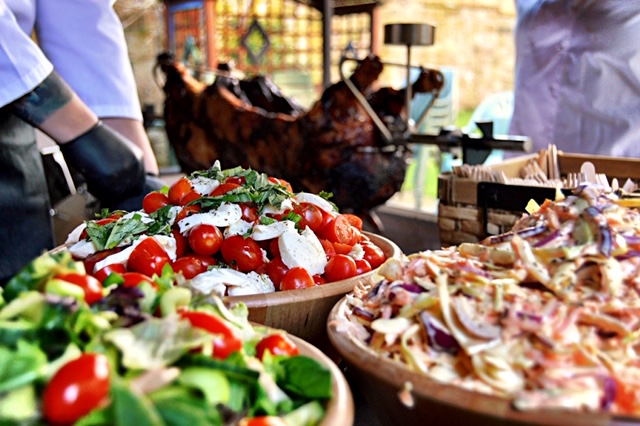 It's not just hog roast that we offer – you have the choice of any meat that takes your fancy. Whether it be chicken, beef, fish or lamb, we will roast the meat in the same format as the pork until we achieve the delicious juicy middle and crispy coating. Our slow spit roasting process is highly entertaining for your guests, so we can set up our equipment in full view, should you wish for your guests to see the cooking of the hog taking place.
Now that you know what Hog Roast Burntwood can offer you, we would love to chat to you in more detail about our menus and catering styles. Our friendly team will assign you a personal chef who will work with you from the moment of booking through to the day of the event to ensure your requirements are taken care of.