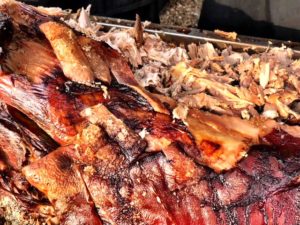 As Hog Roast Rugeley is considered one of the leading hog roast companies in the country, you can be assured that you'll be served the best dishes possible. We like to keep our food simple, but if one thing's for sure – it always tastes good. Interestingly, hog roasts are more popular today than ever before, because hearty, healthy meals are now making a comeback. We source our ingredients from local farmers who share our passion for quality. The meat we use is only free-range, while our fruits and vegetables are ripe on the day of the event, so your food is served with the very best taste and texture.
We Serve Quality Hog Roasts For All Budgets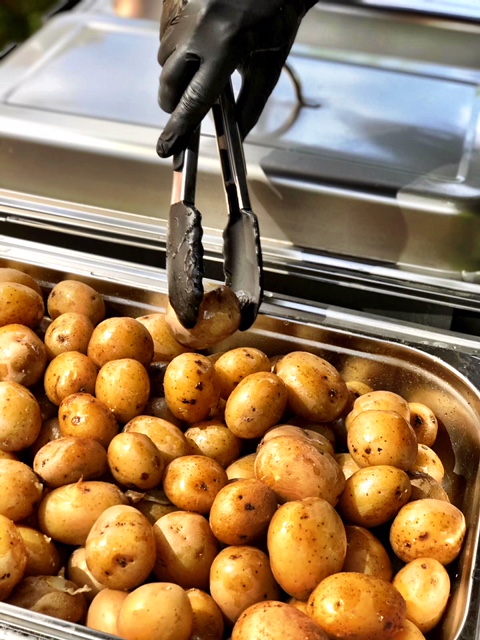 With Hog Roast Rugeley, you'll be treated to top class catering, without paying top class rates. We don't believe in charging over the odds for our services – we want our services to be suitable for all customers for any event. Whether it be a small backyard gathering of a few close friends or an important corporate occasion, we've done it all. It's also your call as to how you wish your guests to be served. Keep it low key with a help-yourself buffet of finger foods or a delicious hog roast roll drizzled in warm apple sauce; or impress your guests with a formal sit-down dinner complete with a team of waiting staff to look after your guests.
Our state-of-the-art equipment has been designed and manufactured by our very own team. Thanks to its portability, we can set up both indoors and outdoors – regardless of the weather. Our style of catering is extremely economical, so is a great way to feed your guests if you're concerned about the environment, as we only need one machine to feed hundreds of people at one time.
Now that we've given you all of the basics of what Hog Roast Rugeley can do for you, we'd love to talk to you in further detail in regard to the specifics of your event. Give us a call or send an email today.