Your wedding anniversary should always be an event to celebrate, but even more so when it is a milestone such as your 50th! Hog Roast Little Stretton have a variety of different menus to choose from, with a variety of formalities to choose from. Whether you choose to enjoy a causal buffet or a sit-down meal, our team are on hand to help!
Naomi and James are celebrating their 50th wedding anniversary this spring and wanted to organise their catering with Hog Roast Little Stretton in advance. The couple has planned to host the event in an outdoor marquee, which will be decorated with a traditional theme and set with round tables to seat the 60 guests. For the catering, Hog Roast Little Stretton's Lee was asked to provide a sit-down meal for the guests, consisting of three delicious courses of incredible catering.
In preparation, we have planned to provide roasted duck breast for the starter, which sets a formal tone for the evening and introduces the guests to our catering style. The dish always goes down a treat as it is such a tasty dish.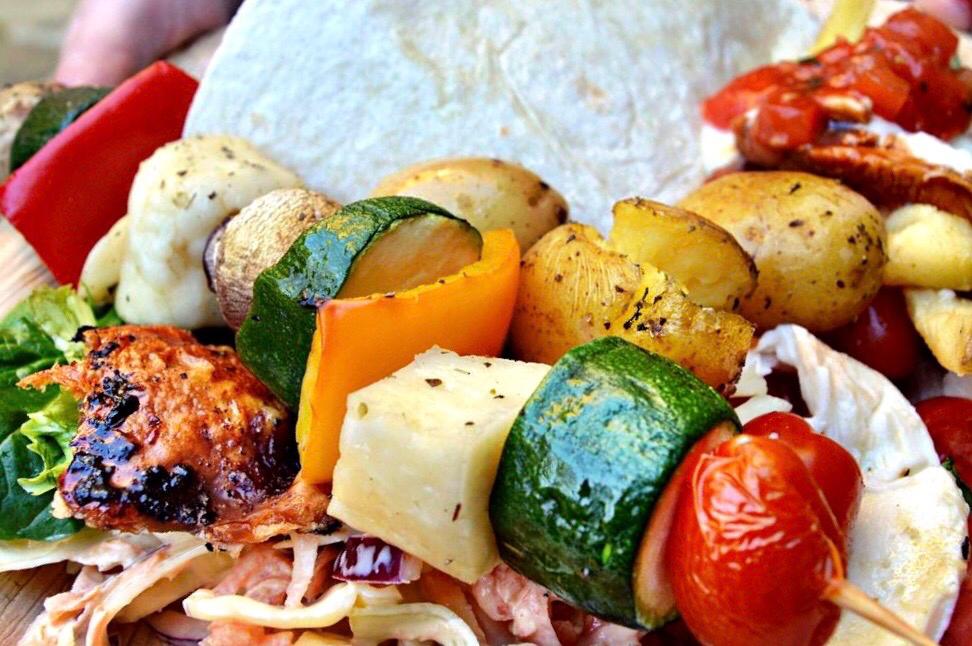 Following this, we are providing sirloin steaks for the main course, cooked to the guests' liking. This is an exquisite dish and is one that is ideal for formal occasions such as this one. For vegetarian guests, this will be substituted with vegetable and halloumi skewers. Alongside the mains, we will also prepare a selection of delicious side dishes, including homemade chips and fresh vegetables.
The meal will end with a selection of desserts, ranging from profiteroles, sticky toffee pudding, or cheesecake. Each dish is presented beautifully, alongside English cream and fresh fruit.
The Hog Roast Little Stretton team are looking forward to catering for this event and celebrating such a wonderful anniversary!
Whatever style of catering you require, Hog Roast Little Stretton are on hand to help! To get booked in today, simply let us know your party size, date, and location and we can do the rest. We hope to hear from you soon!