Easter is over, which means it's time to say goodbye to those mossy nest wreaths, decorative fluffy chicks, painted hard-boiled eggs, and the heaps and heaps of chocolate…well, okay, now that you mention it, maybe the chocolate can stay! But we hope you had as good a time celebrating the annual holiday as our team here at Hog Roast Birstall did!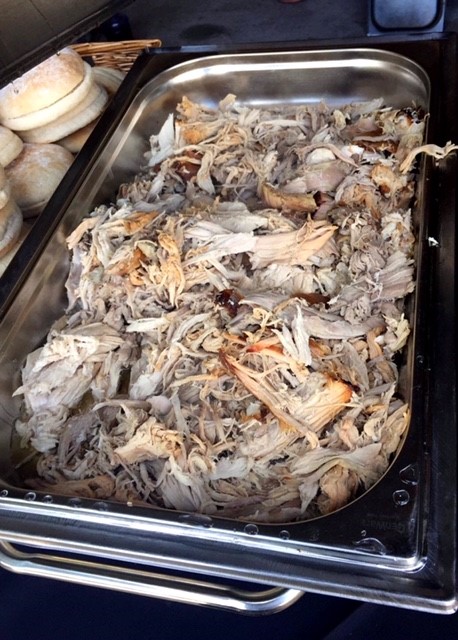 In the run-up to Easter Weekend, we received dozens of requests from customers and clients who were eager for us to cater for their events. This meant we had plenty of corporate luncheons, family dinners and Easter egg hunts to keep us busy over the course of the holiday.
We couldn't have asked for better, and we were delighted to be hired by many wonderful people who were so thrilled with our services that they have since left glowing testimonials and promised to recommend us to friends and family in real life!
One of the events we handled was for Danielle, who had been looking for us to serve a traditional lamb roast at her workplace on Thursday before the business broke up for the bank holiday weekend. We were so glad that she put her trust in us to handle this laid-back event, and with help from our catering manager, Lee, the client had no trouble finding a menu that matched her event goals perfectly.
On the Thursday afternoon, after a full day's worth of cooking, Hog Roast Birstall presented Danielle and her staff with a bountiful banquet of garlic and rosemary-seasoned spit-roasted British lamb with Yorkshire puddings, mint sauce, gourmet coleslaw, seasonal leaves, roasted new potatoes and butter-glazed fresh market vegetables with sea salt and black pepper seasoning. For those not keen on lamb, there was also the option of whole-roasted free-range pork joints with stuffing and applesauce or grilled vegetable skewers with halloumi cheese and tzatziki dip.
The food Hog Roast Birstall had created was brimming with irresistible flavours that everyone was happy to tuck into. And with the lunch being in celebration of Easter, Danielle had decorated the dining tables with lots of spring flowers, a sea of rainbow-coloured eggs and napkins, which had been folded to look like bunny ears, which tied the event together nicely.